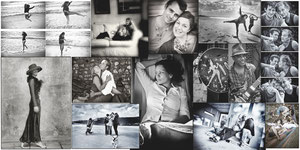 When I was a child, I use to blink my eyes to memorise faces, beautiful landscapes, though I was unnable to review those "images", but I knew they were somewhere in there...
I love meeting people, watching, listening, sharing, and if my camera is close by, I blink my eye.
Closed friends have suggested me to open my activity to a private individual public. So there it is on it's way.
- Family portraits
- Couple portraits
- Children portraits
- Pregnancy
Etc...
I am at the moment based in Biarritz, in the south west of France, in the Pays Basque.

For more infos, send me an e-mail : obonnal.sanson@gmail.com

Lorsque j'étais enfant, je clignais mes yeux pour mémoriser des visages et des beaux paysages, alors que j'étais dans l'incapacité de les revisionner, mais je savais qu'elles étaient quelque part là-dedans...
J'aime rencontrer les gens, les regarder, les écouter, partager et si mon appareil photo n'est pas loin, je cligne mon oeil.
Des amis proches m'ont suggéré d'ouvrir mon activité aux particuliers. Alors je me lance !
- Portraits de famille
- Portraits de couples
- Portraits d'enfants
- Portraits de femmes enceintes
Etc...
Je suis actuellement basée à Biarritz, dans le sud-ouest au Pays Basque.

Pour plus d'infos, m'écrire à : obonnal.sansoni@gmail.com