Un clic sur l'image de votre choix et vous serez dirigé vers la page des tarifs
 Click on the image of your choice and you'll be directed to the shop
Sri Lanka 2015 © Olivia Bonnal Sansoni
Ces arbres sont situés dans une plantation de thé dans la région de Bandarawella. Ils sont taillés ainsi afin que les arbustes de thé reçoivent les rayons du soleil.
Je les nomme les Candelabra car la taille qu'on leur administre se rapproche de la forme des chandeliers.
These trees are on a tea plantation in Bandarawella area. They are severely trimmed to allow the tea leaves to receive the rays of the sun. I name them the Candelabras because of their shape.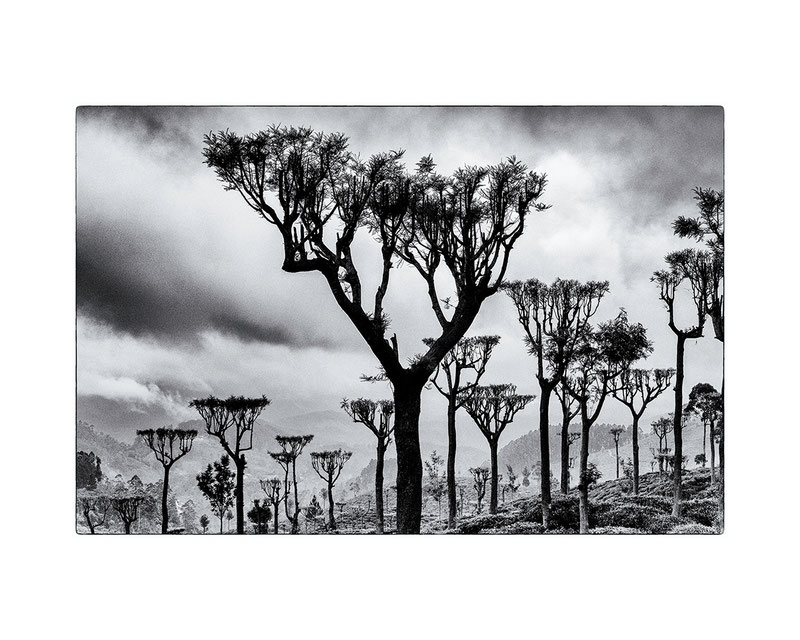 Sri Lanka, 2015 © Olivia Bonnal Sansoni
Lors d'une promenade matinale en forêt dans la montagne, au détour d'un chemin, au milieu des grands arbres droits se dresse cet arbre majestueux.
During an early misty morning walk, up in the hills, when suddenly in the midst of long and straight trees, this majestic tree appears.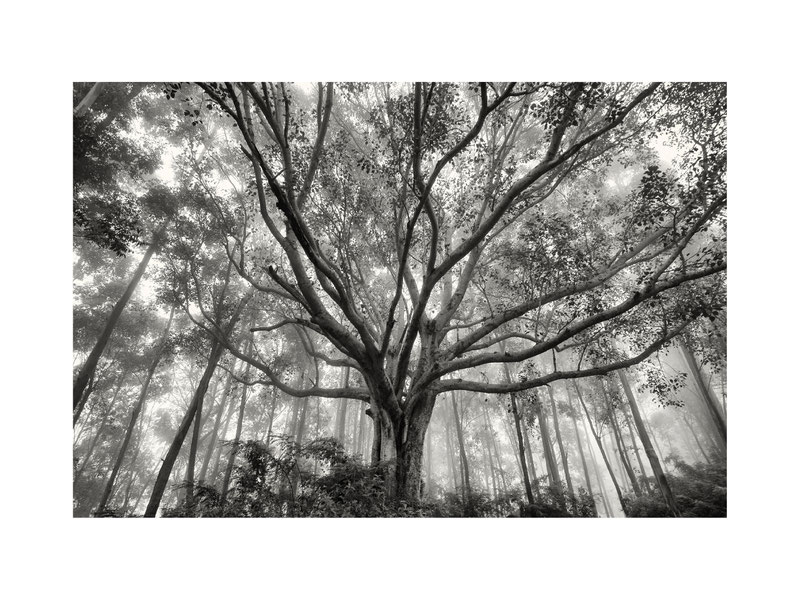 Paris, France 2016 © Olivia Bonnal Sansoni
Une promenade dans ce joli jardin où l'on oublie qu'il se situe au centre de Paris.
A walk in this beautiful garden where we forget it is located in the center of Paris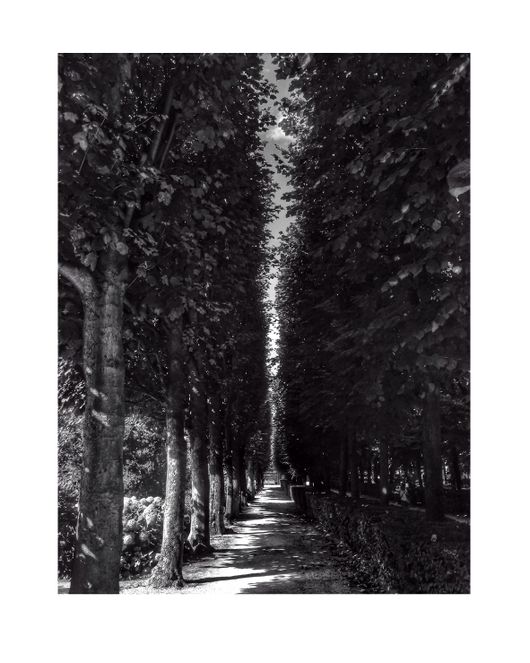 Sri Lanka 2014 © Olivia Bonnal Sansoni
Presque tous les jardins au Sri Lanka ont des cocotiers dont les noix de coco sont récoltées tous les 2 ou 3 mois.
Cette récolte se fait ainsi depuis toujours et chaque cueilleur a sa technique d'ascension qui est toujours impressionnante à observer.
Almost all gardens in Sri Lanka have coconut trees from which the coconuts are harvested every 2 to 3 months.
Each plucker has it's own technic to reach the top of the tree which is always amazing to watch.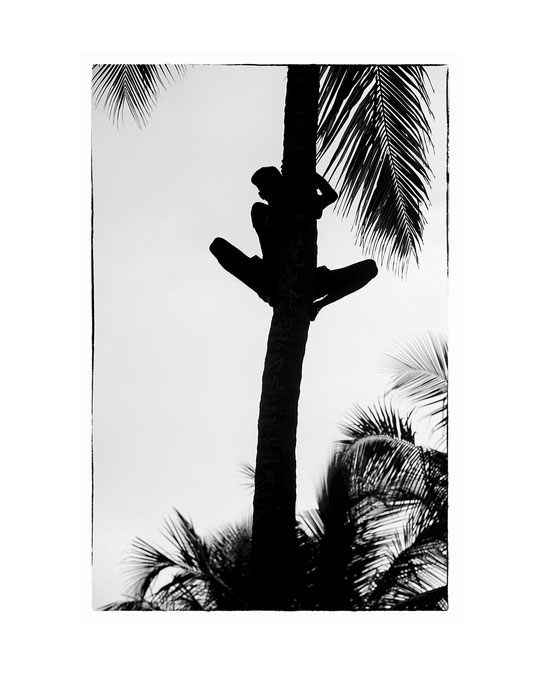 Sri Lanka 2014 © Olivia Bonnal Sansoni
Elles se sont croisées sous l'eau.
They crossed under water.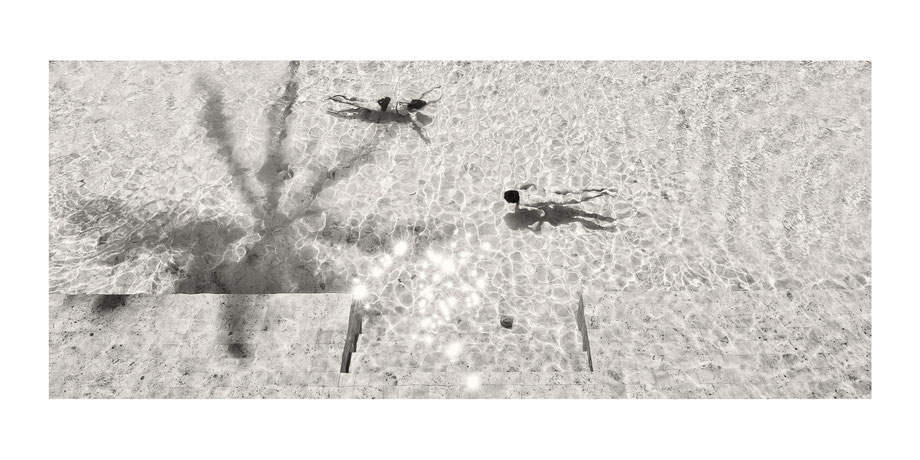 Sri Lanka 2014 © Olivia Bonnal Sansoni
Assise derrière un chauffeur de Tuk-Tuk
Sitting behind a Tuk-Tuk driver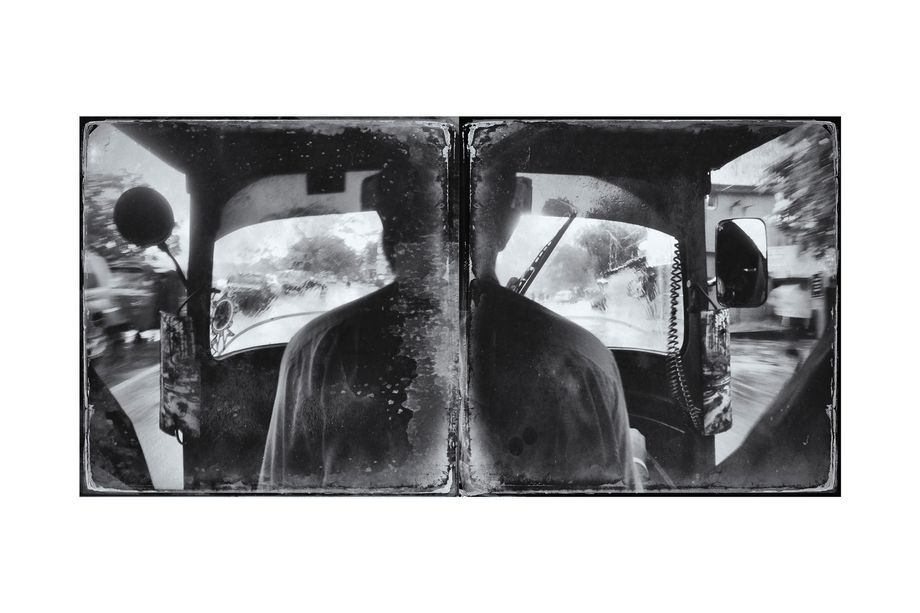 Sri Lanka 2007 © Olivia Bonnal Sansoni
Une fois par an, au Sri Lanka,, le Festival de la Fertilité a lieu dans le but de donner fertilité à la terre, à l'océan et aux jeunes filles pour leur apporter chance pour leur futur mariage. C'est un Festival organisé et pratiqué par les femmes. Le dernier jour, les mères bénissent leur(s) fille(s).
Once a year, in Sri Lanka, the Fertility Festival takes place to bring fertility to the earth, to the ocean and to young girls to bring them luck for their future wedding. It's a women Festival. The last day, the mothers bless their daughter(s).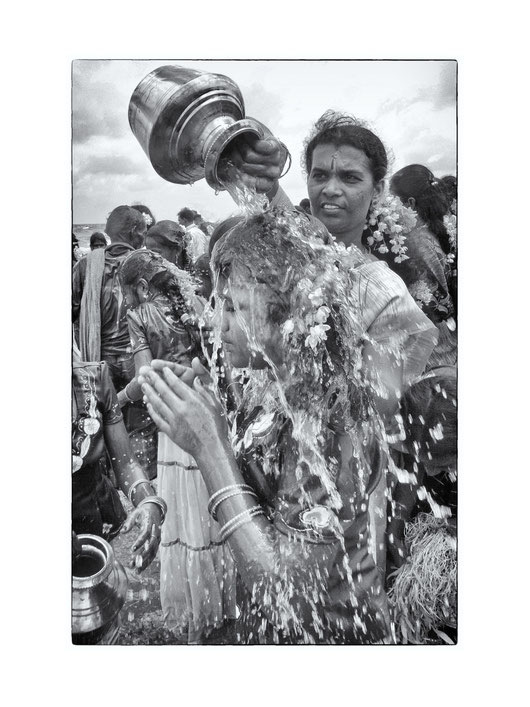 Negombo 2006 © Olivia Bonnal Sansoni